Posted December 5th, 2012 by Sean Phillips with No Comments
The Pure Joy of a Running Puppy
Free Desktop Wallpaper
Apparently I need to put a reminder on my calender to issue my newest calendar at the end of the month. Because although I had the image files prepared well in advance, I totally forgot to write this post to announce it! Oh well, better late than never…
---
Posted November 1st, 2012 by Sean Phillips with No Comments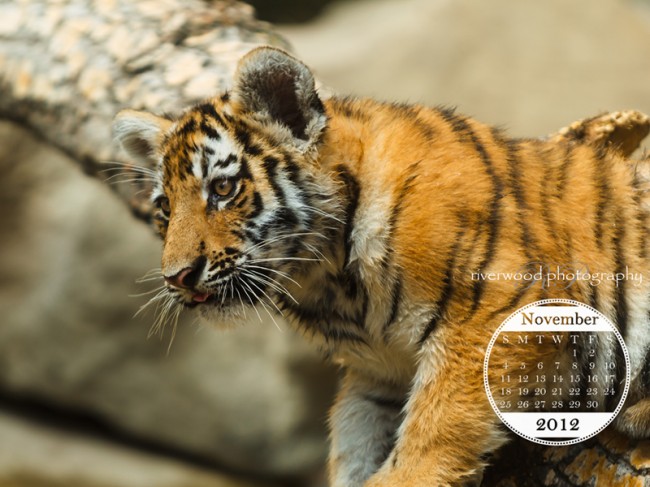 Tiger Cub at the Calgary Zoo
Free Desktop Wallpaper
As a little bonus for my friends and followers every month I provide a free image for use as your desktop background wallpaper on your computer. Each beautiful photo is a picture that I have created and it always includes a calendar overlay for the month. I know that I'm always looking for a calendar and having one on my desktop is very convenient!

---
Posted December 23rd, 2011 by Sean Phillips with No Comments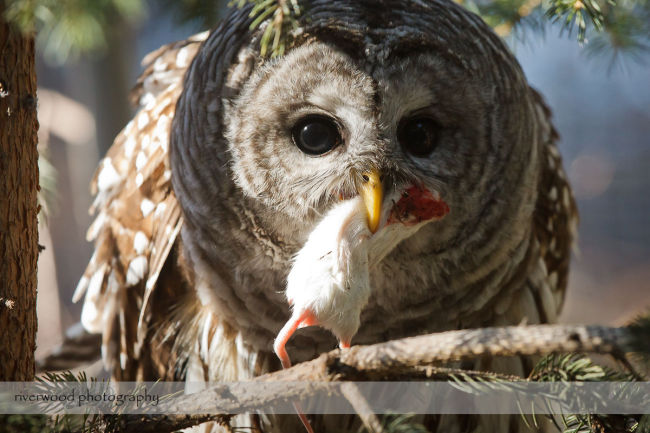 Barred Owl with Lunch
Image Selected as a PhotoShelter Staff Favorite
I was thrilled to learn that the above image of an owl eating its lunch (which I created at the Calgary Zoo) was featured as a staff favorite by the good people over at Photoshelter and used in their annual Christmas mailing campaign.
---
Posted June 1st, 2010 by Sean Phillips with No Comments
This months desktop background wallpaper image comes from the Calgary Zoo.
I created this image while visiting the new conservatory. The conservatory has been totally rebuilt and is a wonderful place to visit. There are many different interesting plants, butterflies, and other insects all over the place and it is very easy to get up close to them to observe and to create beautiful images of them.
---