Posted March 4th, 2011 by Sean Phillips with 1 Comment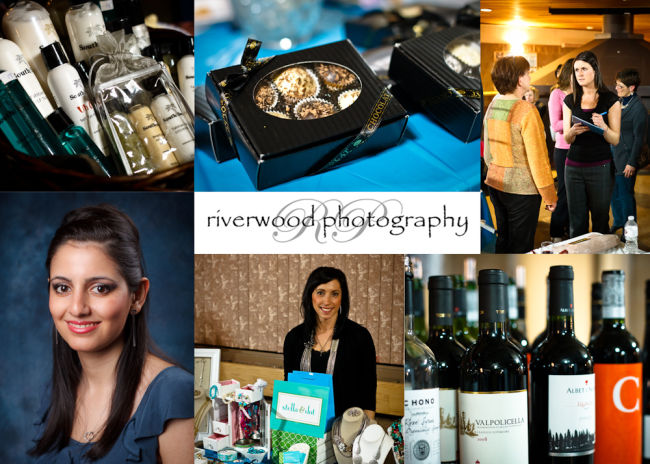 I had a really great time at "Ladies Night of Indulgence" last Saturday! This event was tons of fun and the interaction between all the participants and between the vendors was fantastic. We had all kinds of decadence to choose from and everyone was really engaged. They had a wide selection of things to try out: chocolate, wine, jewelery, skin and hair care products. There were also booths to learn about health and wellness options including massage, postural assessments, and nutritional products. And of course I was there with my photo studio to create Headshots and Business Portraits for anyone that was interested.
All in all it was a very fun event and we're already looking into doing another one soon. I'm hoping that the next one will be in South East Calgary instead of in the North West. Stay tuned for details!
---
Posted February 23rd, 2011 by Sean Phillips with No Comments
This is just a quick reminder that I will be "Ladies Night of Indulgence" this Saturday, February 26, 2011 from 5-10 PM. This is going to be a very fun event with several vendors providing wine, chocolate, and other delights.
Sunnyside/Hillhurst Community Centre,
1305 – 5th Avenue NW
The event is free for early registration, or $10 at the door.
---
Posted January 30th, 2011 by Sean Phillips with No Comments
I have been invited to participate in an upcoming special event being organized by the great people over at Dr. Jeffrey Scholten and Associates Chiropractic.
Ladies Night of Indulgence
Calling all ladies! Join us for a free Ladies Night of Indulgence, an evening of pampering, laughter and indulgence! Over 15 vendors will be there, all dedicated to providing you with an evening of decadence!
Saturday, February 26, 2011 from 5-10 PM
---
Posted September 14th, 2010 by Sean Phillips with No Comments
This coming Saturday I will have a table at the Calgary Mom's Trade Fair at the Radisson Hotel. This will be the first show of any kind that I've been an exhibitor at, so I've had to do a lot of work to get my display ready. I'll have lots of my favorite images on display, as well as a free draw for a door prize and a really great show special!
If you have the time please come down and see me at the show!! I will be very easy to find because I've got Table #1, which is right beside the main entrance to the show.
Table Draw Prize – Free Portrait Session (including one 8×10 print). Session may be scheduled for any open date in 2010. This is a $100 value!
---