Posted January 27th, 2012 by Sean Phillips with 2 Comments

Sample Facebook Timeline Cover Image
Custom Facebook Timeline Cover Images
I'm starting to roll out some new templates for my portrait photography clients to use on Facebook as their Cover Image for the new Timeline feature. If you don't know what that is, you can find some information about Facebook Timeline (and turn it on) at the following link:
---
Posted September 20th, 2011 by Sean Phillips with No Comments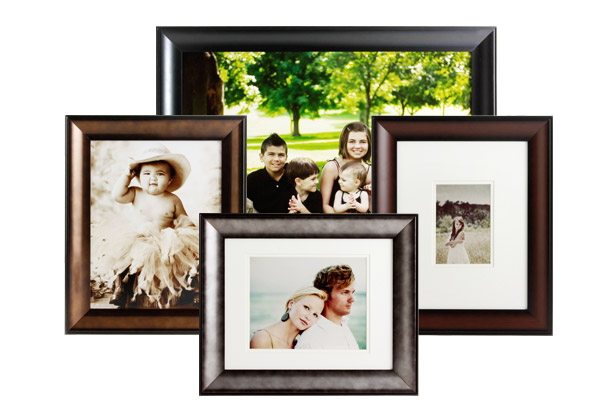 Framed Prints
I have previously mentioned some of the framing options that I have available through an arrangement with Time Frames Custom Picture Framing. These frames are still available and I highly recommend them to all my portrait clients. Please ask if you would like to see samples of the mouldings or the mats. Or better yet call Karen and make an appointment. She can help you choose a custom design that will go perfect with your print!
---
Posted August 15th, 2011 by Sean Phillips with No Comments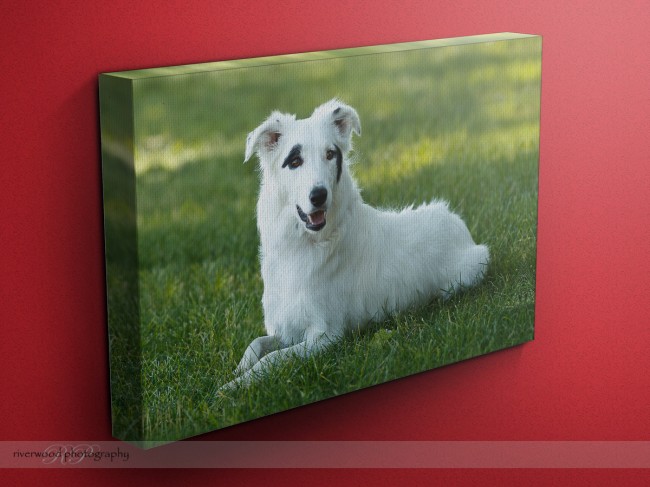 I have many clients that are interested in Canvas prints but who hesitate because they aren't sure what they final image will look like. I now have a tool that allows me to prepare a mock-up of a canvas print using actual images from your session. So if you're curious about what a Gallery Wrapped Canvas Print of one of your images might look like, please feel free to ask and I will put together a mock-up for you. It's a great way to get a good feel for what the canvas will look like after being installed on your wall!
This particular image is of Amy, who was a participant in the recent Calendar sessions that I did for my friend Lor-Ann at Pawsitive Dawgs Training. If you have a friend or family member that might need a little bit of coaching about how to work with their dog I can highly recommend Lori. She is great with the dogs, and teaches their people really well too!
---
Posted May 12th, 2011 by Sean Phillips with 1 Comment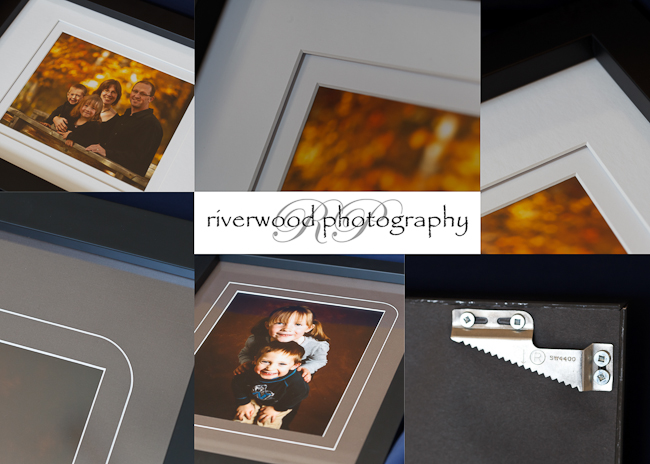 Custom Frames from Time Frames
I'm very excited to announce that I've made a fantastic arrangement with Time Frames Custom Picture Framing. I am now able to offer my clients some hassle free options to get their images framed in Custom Specialty Frames with their choice of high quality and custom cut mats and glass.
---
Posted April 25th, 2011 by Sean Phillips with No Comments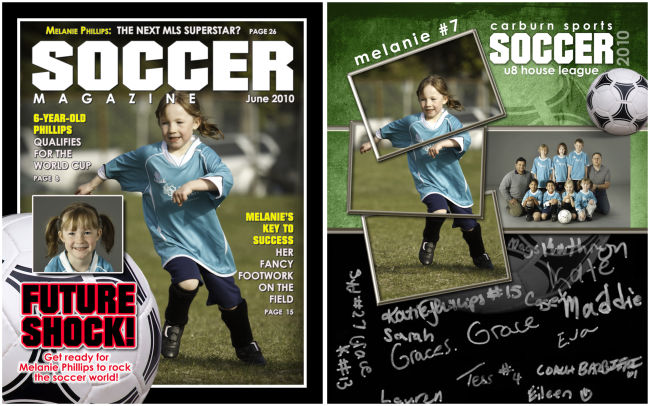 Posters and Magazine Covers for Teams and Clubs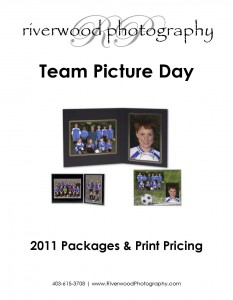 I have a few bookings coming up over the next couple of months for Picture Day packages for Calgary Sports Teams and Clubs, (including house league soccer pictures for Willowridge-Carburn Soccer Club and dance pictures for Kate's Dance Academy in Calgary) and I wanted to make sure that I had a good inventory of templates for special products for these groups. I acquired some new posters, magazine covers, and autographable memory mates. These types of products are very popular and I'm excited to have some new ones to offer!
---