Posted August 12th, 2011 by Sean Phillips with No Comments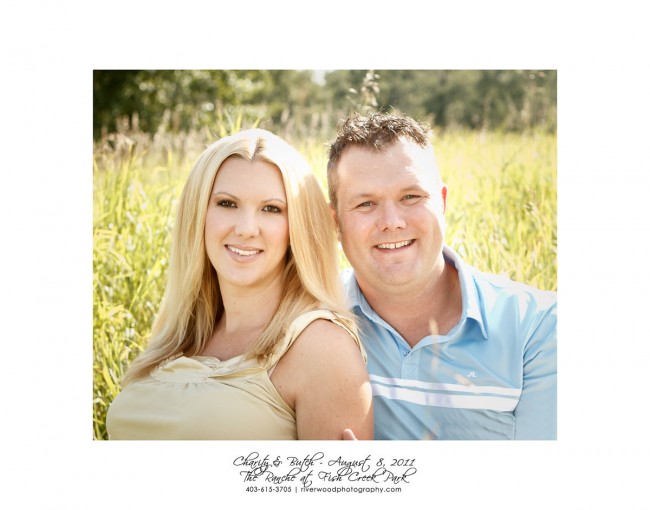 I had a beautiful engagement session with Charity and Bruce (and their dog Lola) at the Ranche recently. They are such a beautiful couple and the Ranche is one of my favorite places for photography. The place has so much going on that there ends up being a really wide variety of stuff to use as a backdrop for portraits. My two favorites are the walls of the red barn and the long grasses in the nearby fields. Charity and Bruce were both great sports and they were willing to try anything I asked for, which always makes my job easier!
It was great to be able to spend a few minutes with the couple in a more relaxed setting before their upcoming wedding. Even though this event will be relatively small, weddings are always pressure packed and it's much nicer to get to know each other in a different atmosphere before the wedding.
---
Posted May 5th, 2011 by Sean Phillips with 1 Comment
New Client Testimonial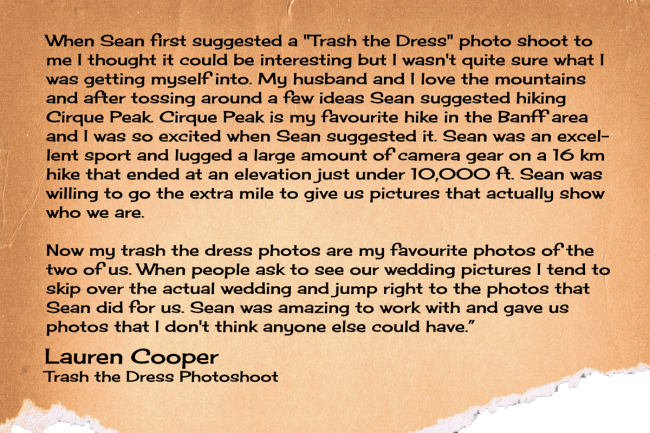 Testimonial – Trash the Dress and Engagement Photography
I recently received this wonderful Client Testimonial from my friend Lauren. I've photographed Lauren and her husband Eddy many times over the last few years and long-time readers of this site may remember the Engagement Session and the Trash the Dress Photoshoot that I've previously posted. The Trash the Dress shoot in particular is one of the favorite and most memorable sessions that I've ever done. If you haven't seen it you should definitely check out the behind the scenes video slideshow from the trip…
---
Posted May 23rd, 2010 by Sean Phillips with No Comments
I had a very fun engagement session with some great friends recently. They actually got married quite awhile ago but the wedding was out of town and they weren't able to get engagement pictures done before the wedding. I was very flattered when they asked if I would do them for them. The session was lots of fun, even if we did get rained on!
---