Posted May 6th, 2013 by Sean Phillips with No Comments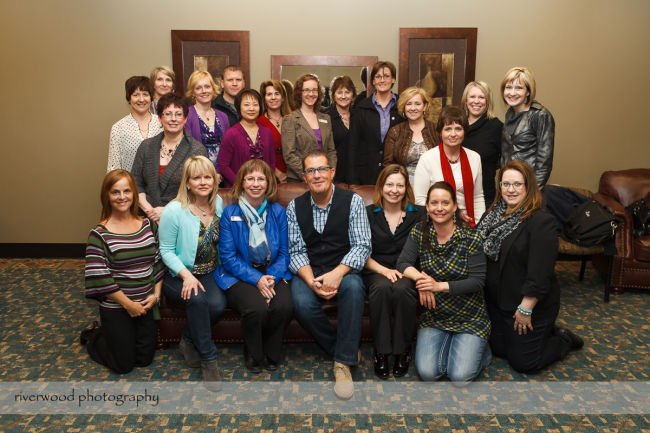 Peter Walsh at a private meeting with Calgary Organizers
Peter Walsh, Live in Calgary
I recently had the privilege to attend a private meeting between organizing expert Peter Walsh and the members of the POC Calgary (the Calgary chapter of Professional Organizers in Canada). Peter was in town for a speaking engagement at the Boyce Theater on the Calgary Stampede grounds (GetRealLive Presents PETER WALSH LIVE in CALGARY) and POC Calgary arranged for a private session with him before the main show.
---
Posted April 6th, 2013 by Sean Phillips with No Comments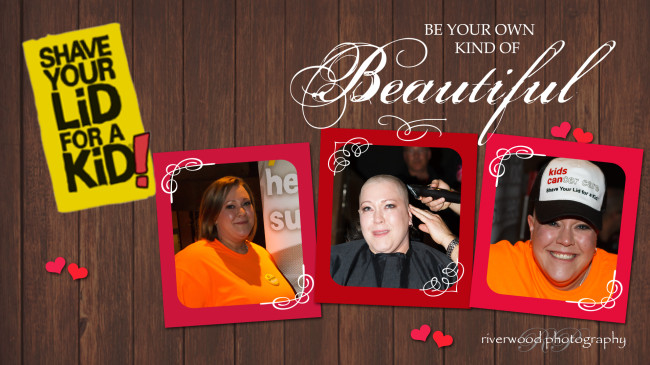 Shave Your Lid for a Kid
Fundraiser for Kids Cancer Care
I volunteered my time to photograph a recent charity fundraiser hosted by my friend Sarah Wingert in support of the Kids Cancer Care Foundation of Alberta. Sarah had her head shaved bald to raise money for the KCCFA and raised over $10,000 to help support kids and families impacted by childhood cancer.
---
Posted January 28th, 2013 by Sean Phillips with 3 Comments
This is an image from a studio portrait session that I did on Sunday for a pair of great friends. They were in Calgary over the weekend and had planned out a fun day together, including shopping, getting their hair and makeup done, and then having a fun beauty photography session together.
We all had lots of fun (and lots of laughs) in the studio and we made some great images of both of them individually and together. This was the very first picture from the session and it happens to be one of my favorites.
---
Posted December 10th, 2012 by Sean Phillips with 1 Comment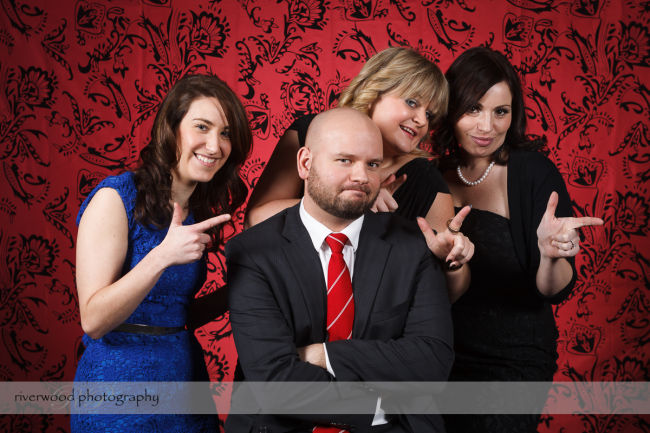 Photobooth at a Corporate Christmas Party
Custom Photobooth with On-Site Printing
We provided a custom photobooth with on-site printing at the Gowlings Calgary annual employee Christmas party at Belgo Brasserie on Saturday. We brought in our portable portrait studio and created posed portraits of each couple, individual, or group that wanted a photo taken. We were also using a portable print station so that we could print the photos right their on-site so that each person had a keepsake to take home with them at the end of the event. We had a fantastic time and printed around 300 portraits through the night.
---
Posted December 8th, 2012 by Sean Phillips with No Comments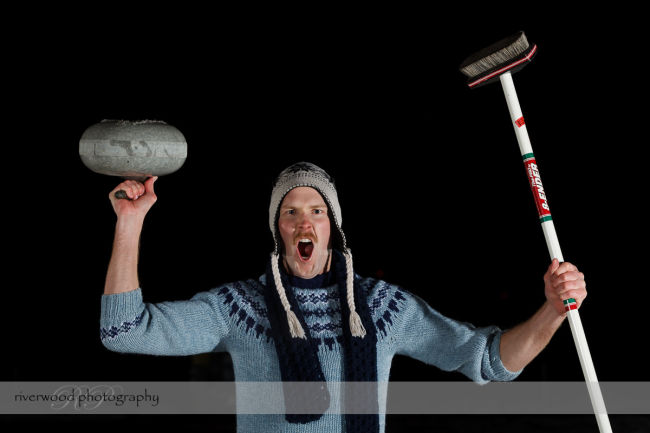 2012 Annual Movember Photoshoot
Every year at the end of Movember (the month formerly known as November) I get together with some of my Calgary friends to record the success that they've had with growing their mustaches. The staches are used as a focal point to help raise funds (by seeking out sponsorship for their Mo-growing efforts) as part of the greater campaign to raise vital funds and awareness for men's health, specifically prostate cancer and male mental health initiatives.
---