Posted March 8th, 2011 by Sean Phillips with No Comments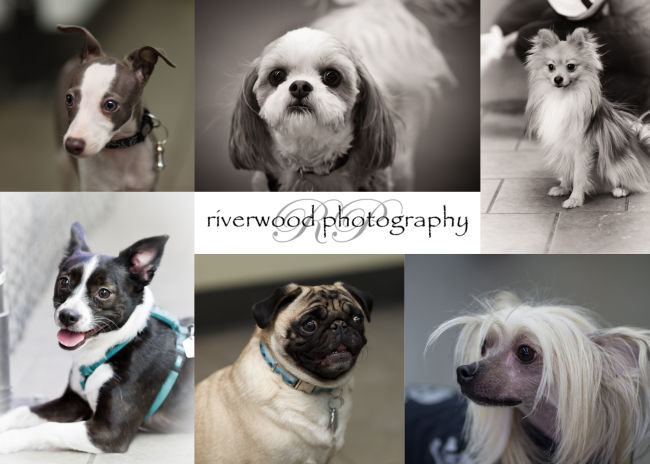 My friends at Pawsitively Natural Dog Daycare hosted the "North Calgary Puppy and Small Breed Doggie Play Group" for some indoor play time on Sunday, March 6th and I was invited to photograph the pets at play. It was quite chaotic with the large number of dogs and people all there at the same time, but the dogs had lots of fun.
I tried create some great candid images of all of the dogs, and during some of the quieter moments I also had some of the owners help by posing their pet friends. It's always very challenging to try to create great images when it's so chaotic, but I managed to get some pictures that I'm very happy with. The dogs were all very cute, friendly, and happy, and I even had a couple that decided I made a pretty good chair! It was a great way to spend a Sunday afternoon!
---
Posted November 25th, 2010 by Sean Phillips with No Comments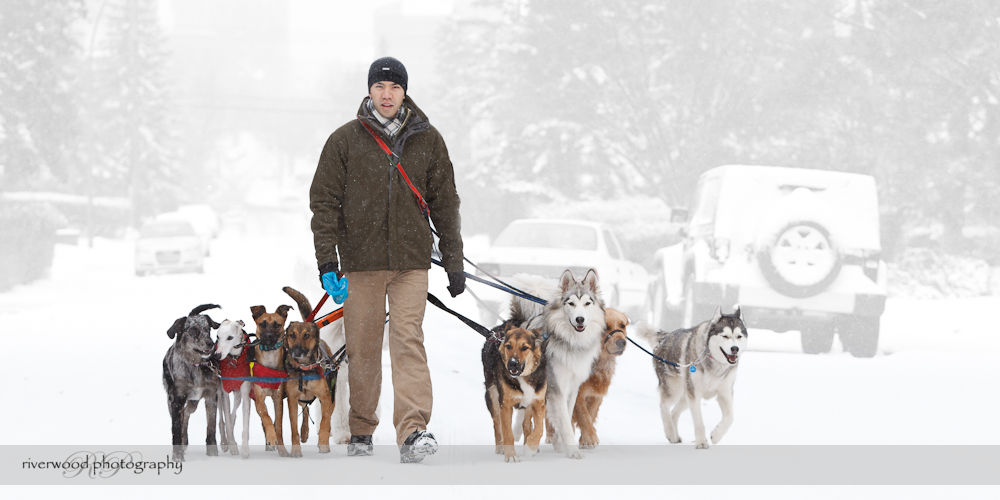 Pet photography is lots of fun and so I was very excited while getting ready for this shoot. I got to hang out with a dozen dogs at Pawsitively Natural Dog Daycare. We started out by going for a long walk with 9 of the dogs. It was the first big snow day of the year in Calgary and so the outdoor shots were a little challenging due to the cold and the snow. We went back inside the daycare afterwards for some more pet playtime.
One of the key images that I was trying to create was a shot of Eric (the owner of the day care) with all of the dogs spread out around him while they went for a walk. In my original vision of this shot there were beautiful leaves in their golden fall colors all around us. Sometimes you have to adapt to the reality of the sitution, and I'm actually really happy with the snowy images that were available to us!
---
Posted November 5th, 2010 by Sean Phillips with No Comments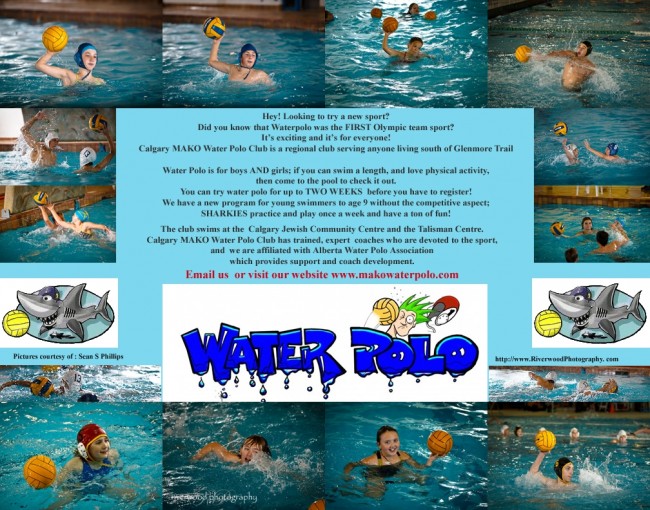 A number of sports images that I recently created for the Calgary Mako Water Polo Club have been used for a poster that the club will be using to advertise for prospective new players. It's always fun and exciting to see how people use photography in different ways…
This poster should be posted in public areas, pools, and recreation facilities in South East Calgary. Let me know if you see a copy of it in the wild!
---
Posted October 30th, 2010 by Sean Phillips with No Comments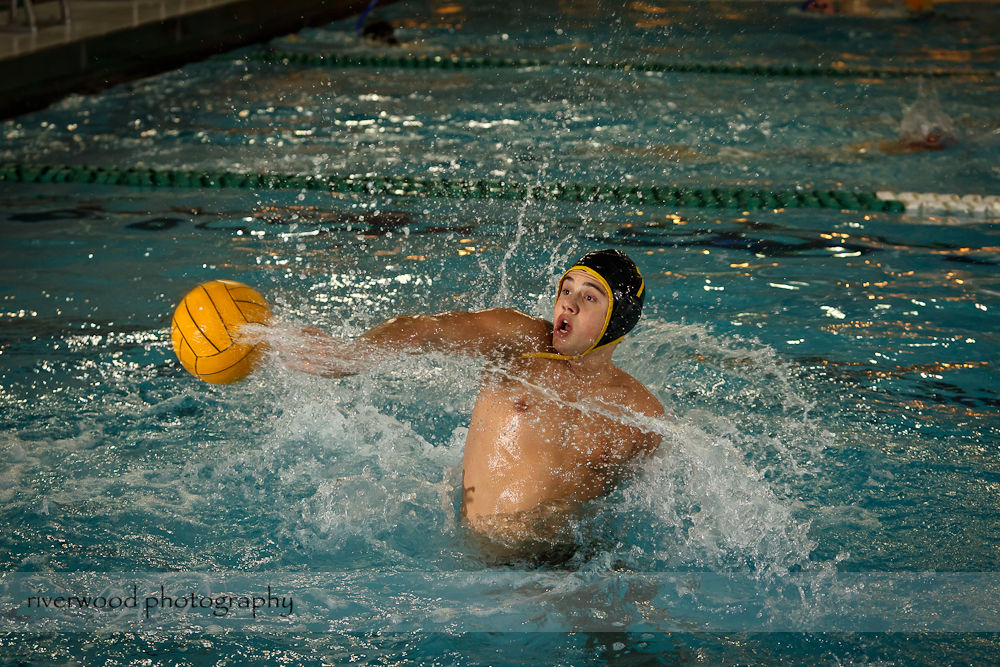 I had the honor of being asked to create images for the Calgary Mako Water Polo Club for use on their website. I will be donating any images that they wish to use for the site, and I have also made the images available to the players and parents to purchase. Prints and Digital Downloads are available for direct purchase at http://events.RiverwoodPhotography.com.
I've been out to three of the club's practices so far. I was at the pool at the Calgary Jewish Community Center on October 16th and 28th, and also at the Talisman Center on October 25th. I would be happy to go out again if any of the players or parents are interested in getting some additional images.
---