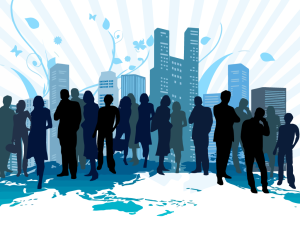 One of the ways I can add value to my friends and clients is through my extensive network of business professionals. Because I do lots of networking with other small business people I know many other professionals in a huge array of businesses. If you're looking for someone who can help you out with a professional service please feel free to ask.
The following is a list of a few of the Calgary Business Professionals that I am most closely associated with. Please don't forget to mention that you found their information here if you decide to contact them!
Bookkeeping and Accounting – Headquarters Bookkeeping and Tax
KellieRae Mallette – krm@hqbookkeeping.ca
403-258-1530
http://hqbookkeeping.ca/
Branded Promotional Products – Cornerstone Creative
Sue Hawkings – shawkings@cstone.ca
403-571-0960
http://www.cstone.ca/
Dog Daycare and Training – Pawsitively Natural Dog Daycare & Training Academy
Eric Yeung – info@pawsdogdaycare.ca
403-984-9247
http://www.pawsdogdaycare.com/
Home and Auto Insurance – Jones and Salt Insurance
John Salt – jsalt@jsinsure.com
403-234-8782
http://jsinsure.com/
Law and Legal Services – Thornborough Smeltz LLP
Andrew Keirstead – andrew@thornsmeltz.com
403-225-8810
http://www.thornsmeltz.com/
Life And Disability Insurance – Apex Financial Consulting
David Williams – david@apexfc.com
403-243-2390
http://www.apexfc.com/
Credit Education – The Average Joe Book
Richard Moxley – richard@theaveragejoebook.com
403-456-4278
The Average Joe Book: Credit Repair
Mortgage Brokering Services – The Mortgage Architects
Steve Maess – steve.maess@mtgarc.ca
403-456-4278
Calgary and Alberta Mortgages and Mortgage Planning. Best mortgage options and rates. Expert advice.
http://www.mortgagemaze.ca
NUCCA Chiropractor – Practice of Upper Cervical Chiropractic
Dr. Mylene Hopf – mylenehopf@gmail.com
403-247-4257
http://www.drhopf.com/
Nutrition – Isagenix Independent Associate
Patti Nott – patti.nott@gmail.com
403-703-3335
http://pattinott.isagenix.com
Personal Finance & Investment – Pinnacle Wealth Brokers
Maxine Petersen – maxine.petersen@pinnaclewealth.ca
403-585-1010
http://www.pinnaclewealthbrokers.com/
Photographer – Calgary Headshots & Business Portraits by Riverwood Photography
Sean Phillips – sean@riverwoodphotography.com
403-615-3708
Professional Headshots & Business Portraits for Corporate Executives, Small Business Professionals, Actors, Authors and more…
http://www.CalgaryHeadshots.com
Printing – Progress Printing
Trevor Tsang – info@progressprinting.ca
403-228-3228
http://www.progressprinting.ca/
Real Estate Broker – Patrick Murray Luxury Homes
Patrick Murray – Patrick@isellforyou.ca
403-660-5319
http://www.calgarysluxuryhomes.com/
Custom Branding and Marketing Solutions – Cohesion Media
Ryan Loyva – ryan@cohesionmedia.ca
(403) 649-3878
Cohesion Media serves Greater Calgary area businesses with affordable, custom branding and marketing solutions. With their team of graphic designers, trained Social Media for business expert, programmers, video production team, branding/marketing consultant and project coordinators you can really.. "Get it. Together"
http://www.CohesionMedia.com
If you don't see the service you need listed here, please feel free to ask because I know lots of other great service providers in addition to these.