Posted May 10th, 2013 by Sean Phillips with No Comments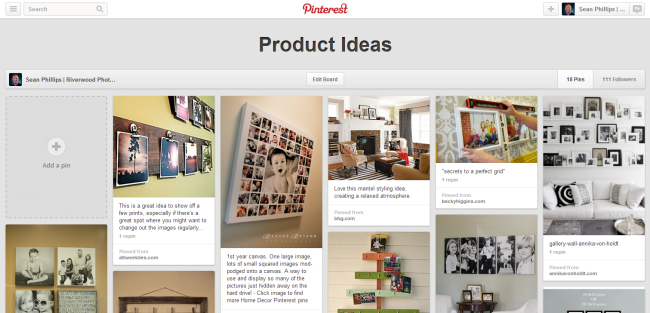 Wall Portrait Display Ideas on Pinterest
Finding the Perfect Way to Display Your Portraits
We often get asked for recommendations on how to display the wall portraits that we create for our family portrait clients. There are many fun and unique things to do with your photos; you may want to hang them in traditional frames or canvases, make a photo collage, or maybe even do something entirely unique. No matter what you decide to do we can help you select the perfect materials and the right sizes for your portraits.
---
Posted May 6th, 2013 by Sean Phillips with No Comments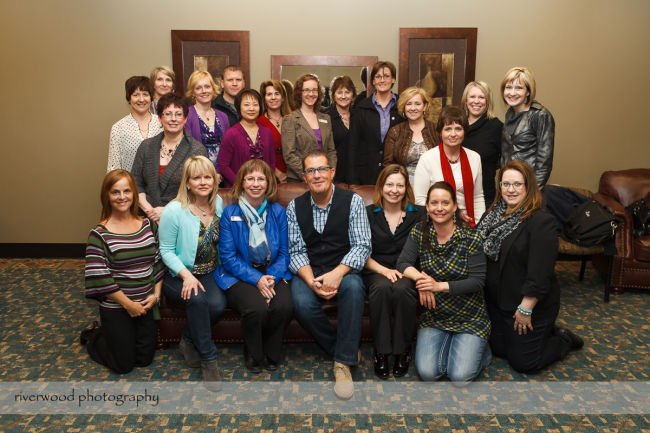 Peter Walsh at a private meeting with Calgary Organizers
Peter Walsh, Live in Calgary
I recently had the privilege to attend a private meeting between organizing expert Peter Walsh and the members of the POC Calgary (the Calgary chapter of Professional Organizers in Canada). Peter was in town for a speaking engagement at the Boyce Theater on the Calgary Stampede grounds (GetRealLive Presents PETER WALSH LIVE in CALGARY) and POC Calgary arranged for a private session with him before the main show.
---
Posted May 2nd, 2013 by Sean Phillips with No Comments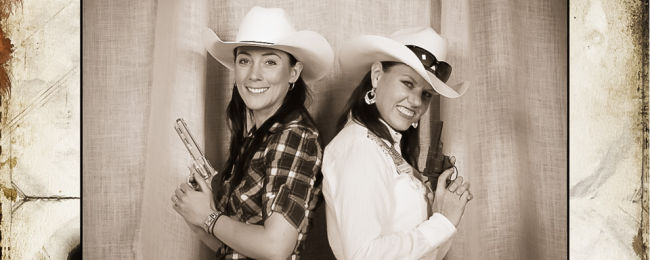 Calgary Stampede Photobooth Wanted Poster
Calgary Stampede Event Photography
The annual Calgary Stampede is less than 70 days away; Stampede breakfasts, BBQ's, networking events, and corporate parties are all being booked as we speak. One of the best things about corporate events are the people you meet and the memories you make while there. A Calgary Event Photographer can capture those memories for you and make sure that you and the guests at your event will remember them for a long time!
---
Posted April 30th, 2013 by Sean Phillips with No Comments
Western Meadowlark Singing on a Fencepost in Spring
Free Desktop Wallpaper
As a little bonus for my friends and followers every month I provide a free image for use as your desktop background wallpaper on your computer. Each beautiful photo is a picture that I have created and it always includes a calendar overlay for the month. I know that I'm always looking for a calendar and having one on my desktop is very convenient!

---
Posted April 20th, 2013 by Sean Phillips with No Comments

Dog Day 2013
We Raised over $1300 for Charity!
Our 3rd annual Calgary Dog Photography event – Dog Day 2013 – was last weekend at PAWSitively Natural Dog Daycare. The event was a complete success and everyone had a great time.
---