Calgary Portrait & Commercial Photography
Riverwood Photography is a Custom Portrait and Commercial photography studio in Calgary, Alberta, Canada.
We work on-location or in-studio and we provide photography services to our clients when, where, and how you need it. We specialize in Family and Children's Portraiture and Headshots (Business Portraits) for corporate executives and small businesses.

[ Read More… ]
Please contact Sean at 403-615-3708 if you need information about a custom photography service.
I was challenged by another photographer friend to participate in a personal project in which I published 1 new black and white image on Facebook each day for 5 days, and also challenged another photographer to do the same.
Free networking event on Nov 12th - Join as Industry Experts share insights into the challenges and solutions with respect to the human capital crisis we are experiencing in the workforce today.
Commercial photography for a new website and marketing materials for a Calgary plumbing company. The images showcase the products and services that the company provide to their luxury residential construction clients.
Testimonial from David Parker Appreciation Night Committee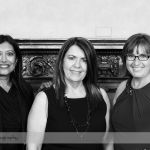 On behalf of the David Parker Appreciation Night committee, I want to thank you for the outstanding job you did at the event September 17th 2014. Your pictures captured the experience and will have memories locked into the hearts of all who attended. I will highly recommend you for other events photography services I am part of.