Calgary Portrait & Commercial Photography
Commercial photography for a Calgary Home Builder Website used to showcase the natural beauty of the development as well as the homes and playgrounds that the developers have built.
Fall mini sessions are available on October 4th and 10th, 2014. Book now to take advantage of the beautiful fall colors before the leaves all blow away!
The background image for this month is a panoramic landscape photograph that I created at Rawson Lake in Kananaskis. Rawson Lake is one of the most popular hiking destinations in the region.
Testimonial from David Parker Appreciation Night Committee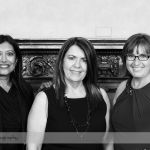 On behalf of the David Parker Appreciation Night committee, I want to thank you for the outstanding job you did at the event September 17th 2014. Your pictures captured the experience and will have memories locked into the hearts of all who attended. I will highly recommend you for other events photography services I am part of.